Simplify and make your logistics
more efficient with BRIDGE
BRIDGE is your logistics partner for digitally managing road transport for LTL (Less-Than-Truckload) and FTL (Full-Truck-Load) shipments. The digital matching of the transport demand of Customers and the transport supply of Carriers will make your logistics more fast, efficient and green. Join BRIDGE and help us revolutionize the European logistics industry.
Customer satisfaction
Customer satisfaction is at the heart of the BRIDGE project.
Simple
BRIDGE is constantly striving to simplify processes, to streamline and make more efficient the management of its customers' logistics.
Meeting Point
On our platform you will be able to find the right transport solution for your needs, thanks to our wide network of selected carriers.
Quality
The quality of our services on both the client and carrier sides enables us to ensure always high standards.
BRIDGE digitalizes freight transportation
Digitalization of processes helps Shippers and Carriers to simplify and speed up daily practices.
By digitizing the shipping business, BRIDGE can provide operational visibility and data for continuous process optimization and offer Carriers a cost-effective way to increase business volume, monitor the vehicle fleet in real-time and receive fast payments.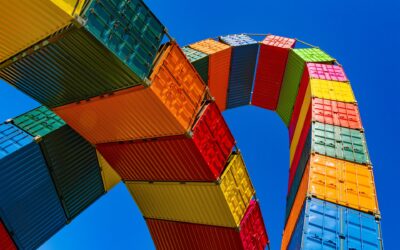 COVID-19 pandemic has altered the economic system on a global scale. The...
read more